In this busy world, it's very easy to feel as if you're unhappy and in need of self-satisfaction. You may feel like you don't have sufficient money, or your relationships aren't where you would like them to be. The reality is, self-fulfillment and happiness can not always come from material objects.
Fulfilling is a way of thinking, and satisfaction is achieved when you can focus and find contentment.
Following are 7 secrets that can help you to feel more fulfilled and happy right now. 
7 Secrets To Feel Happy And Self-fulfilled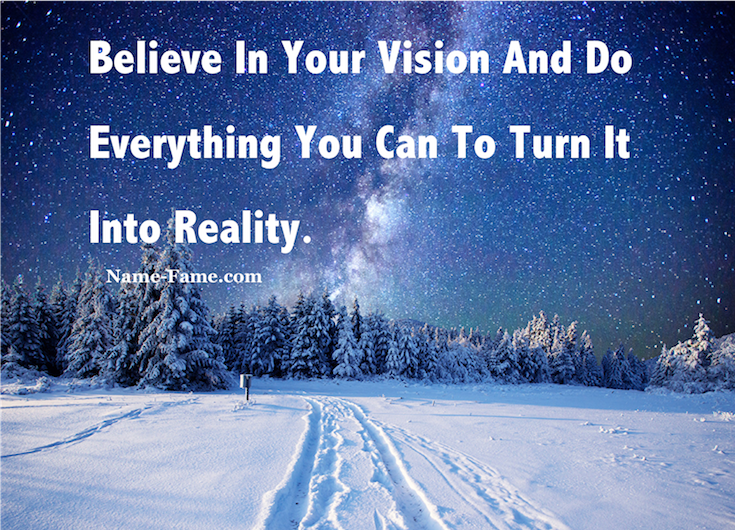 "Education must provide the opportunities for self-fulfillment; it can at best provide a rich and challenging environment for the individual to explore, in his own way."
SEE ALSO: Mind-sets for keeping your positive energy Alive
Frame Yourself With Positivity
Your atmosphere will impact a lot for your happiness. When you find that you spend a significant amount of time with people who do have a negative effect on your attitude or mood, it might be time to interact with people who make you smile and drive you towards positivity.
Envision Success
Give yourself the goals you need to achieve, whether in your personal or professional life. You may want to lose weight, go back to the school for a higher degree, or drink plenty of water.
Whatever you're trying to do, you 're more likely to be successful if you set concrete goals.
Once you have set your goals, execute a strategy to accomplish them little by little, and spend the time observing what it takes to succeed. Developing a simple picture of your goals makes them more concrete and measurable.
A great tool to help visualize your future and focus on your goals is a vision board. 
SEE ALSO: Must Read Power Of Thoughts – Be The Boss Of Your Mind
Take Charge
This is just too easy to strip out people that are in control of your own happiness, such as a partner or a relative.
The fact is, you are absolutely responsible for your own happiness and fulfillment.
Instead of blaming other people or events for your lack of enthusiasm, take the issue within your own hands and find ways to do it no matter what else happens your way or how anyone view you.
Being in control of your own life and self may seem daunting, but it is incredibly rewarding. 
Take Care Of Yourself
Though it's nice to help people, it 's important that you don't ignore your own needs. Give yourself some rest whenever you need it. Lead a healthy , active lifestyle.
When you take care of yourself, you will be even more capable of influencing people around you and be happier overall.
SEE ALSO: Beware Of Negative Things And Thoughts To Live Happiest Life
Help Others 
A perfect way to feel satisfied is to share what you're doing to others. This might involve time, money. And the skill. If you use these resources to promote others, you 're sure not only to help them out, but to contribute to your own satisfaction.
Applaud Your Achievements 
When you succeed and hit your goals, it 's extremely important to enjoy those victories and praise yourself in some way. Give yourself appreciation of a job well done. It can be done by going out with your friends for the weekend, purchasing that one thing you've been keeping on to, spending a day enjoying yourself, or even doing something to rejoice that you've reached a target.
Find The Good 
Happiness is very important in life. Although it may seem that there is nothing to enjoy about your life at times, you need to look inward and consider the things that are going on. Find the opportunities and people in your life for which you are thankful, and concentrate on them. Focusing on the positive can not only make you experience a greater sense of satisfaction but will also encourage you to consider the areas in your life where changes can be made. 
SEE ALSO: The Importance Of Positive Self-Image – Being Kind To Yourself
Self-fulfillment doesn't occur in one day, it takes some time and deliberate effort, but if you follow the directions and take initiative to improve your everyday routines, you will be more pleased with the simplicity of your life.