We all know that Google is a powerful search engine. But still, now we struggle a lot to find a particular attachment file from our brimming Gmail attachments. But now our Google made it easier.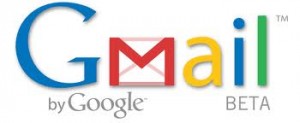 Earlier, Gmail searches were able to find index text and HTML file attachments. But now users can use Gmail searches to find adobe Acrobat, PDFs, Microsoft Office, Word docs and PowerPoint presentations and more. Just, you should try it out.
SEE ALSO: Google Added 34-Button Virtual Scientific Calculator to Google Search Box
How to search for a specific file type?
In search box, just type has: attachment filename:pdf and press search you will get all the pdf attachment files. Simply add "has: attachment" to the start of any keyword query and you are limiting the search by giving specific file type. In the place of pdf you can give the required file type like "has:attachment filename:(filetype)".
Really it will be very useful for the users who send an attachment without body and subject. Now it is easy to locate the particular file attachment.
Image Source: Google Images