Positive inspiration – The mode you begin your morning can affect your entire day. Every individual need motivation to keep moving forward. As many of them facing hard times, difficulties and challenges in their job and life. These problems may break your attitude and bring you low and makes you feel uninspired.
But if you start your morning well, you can lower your anxiety and stress and increases the possibilities of having a productive and satisfying day. Following are the best quotes to start your day positively.
Quotes to start your day with positive inspiration.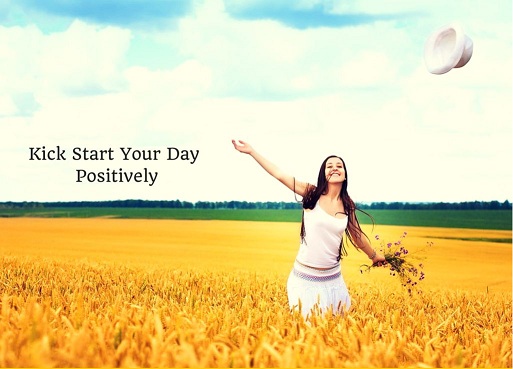 The biggest source of motivation are your own thoughts, so think big and motivate yourself to win.
You don't get what you wish for, you get what you work for.
The best preparation for tomorrow is doing your best today.
What appears to be an end may sometimes be a new beginning.
If have courage to begin, you have courage to succeed.
You are today where your thoughts have brought you. You will be tomorrow where your thoughts take y Attract what you expect, reflect what you desire, become what you respect, mirror what you admire.
Wake up with determination go to bed with satisfaction.ou.
Success comes to those who have the willpower to win over their snooze buttons.
Your future is created by what you do today, not tomorrow.
Motivation what get you started, habit is what keeps you going.
I want to see what happens if I don't give up.
Start where you are. Use what you have. Do what you can.
You only have control over three things in your life – the thoughts you think, the images you visualize, and the action you take.
Count your blessing not your problems.
Put your heart, mind and soul into even your smallest acts. This is the secret of success.
Man is so made that when anything fires his soul, impossibilities vanish.
Perfection is not attainable, but if we chase perfection we can catch excellence.
Do what you fear and fear disappears.
Follow your hopes not your fears.
Train your mind to see good in everything.
If you want it work for it. It's that simple.
If it's your priority, you will make your time.
Believe what your heart tells you not what others say.
Work hard, stay disciplined and be patient. Your time will come.
Don't let a hard lesson harden your heart.
Start where you are, use what you have and do what you can.
Do Good and Good will come back to you.
Live your life and forget your age.