Every children is special in their own way but few of them are exceptionally gifted. These three children are really great who made our India proud.
1. Sushma Verma, the 13- years old from Lucknow who has already completed her graduation and is pursuing a Master's degree in microbiology. Sushma wants to become a Doctor. She had completed class 12 and taken the combined premedical test for admission to the MBBS course. But
she does not know how she fared…the authorities refused to release her results as she was underage.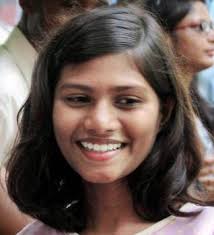 Prevented from pursuing medicine, sushma decided to study microbiology. She graduated at the age of 13 and is now doing her master's degree.
2. Priyanshi Somani is a mental calculator from India. When she was six years old she started mental calculation, and at the age of 11, she participated in the mental calculation world cup of 2010 – which she won. She beat 36 other competitors from 16 countries. She won first prize by solving the square root of 10 six digit numbers in a record breaking 6 minutes 51 seconds. To top it off, she was the only participant to have 100 percent accuracy in addition, multiplication, and square roots in the history of the competition.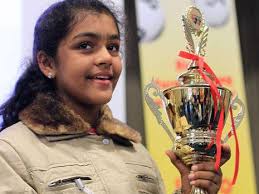 She became the new world record holder in mental square roots on January 2012 when she calculated the square root of 10 six digit numbers in 2 minutes 43 seconds.
3. India's Akrit pran Jaswal became well known when he performed his first surgery – at just seven years old. Though he wasn't a doctor at that time, he was considered a medical genius locally. The surgery was on the hands of eight year old burn victims, and Ankrit separated the fingers. he entered medical university at age 12, and by age 17 he was working  on an master's degree in applied chemistry. Today he is working on finding a cure for cancer.