One day, Ramu went to the forest and found a beautifully sculptured temple. There he saw Lord Venkateswara's idol on the wall of the temple and stood at attention. Below, there was also an inscription. None of these inscriptions was easy to read. Yet he knows how to read it. So, just read it and understood.
In that inscription, that whoever anoints this Lord Venkateswara with 100 pots of water at a time, would get the right to the throne! It was the message written there.
Ramu, who was reading it and went into deep thought … Who will get Royal post so easily? People are investing lakhs and lakhs money and wandering to get a particular minister post. If that's the situation, Acquiring the Royal title! Just by anointing 100 pots of water, Wow! Started wondering about it. 
SEE ALSO: Inspiring story – Positive thoughts do miracles in your life
Instantly, he went and took a pot to grab water from the pool next to him and began to anoint him. He started to anoint Lord with one or two of them in mind. There are now seventy, eighty, ninety pots of water anoint was done.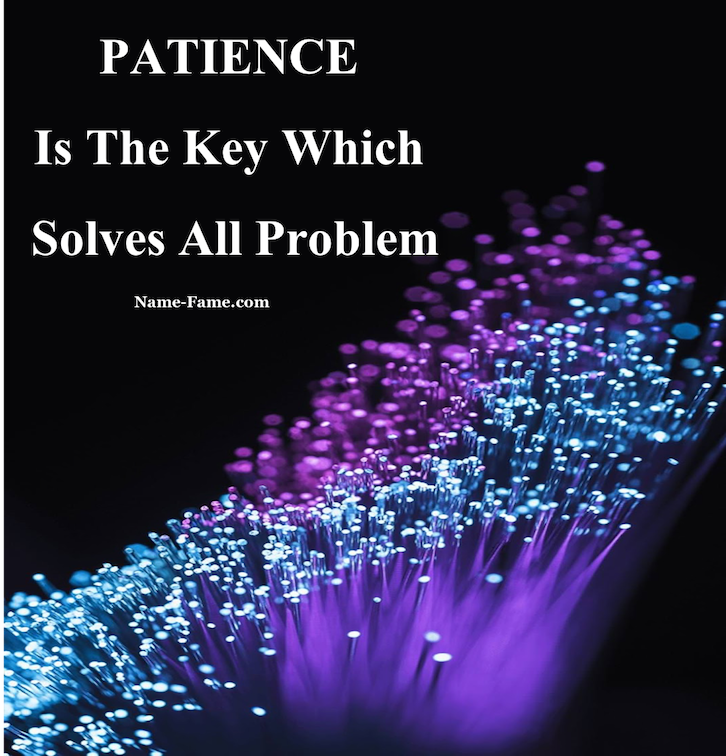 Instantly Ramu began to lament, "This isn't it!" 95 pots of water was anointed, and that there was no indication of the emperor! Would anyone be looking to take up the throne? He stared around and around and around. Nobody 've found there at all. Ramu had very little patience, moreover.
He thought he 'd somehow anoint a hundred pots of water, so he continued to bring the water in the pots and anointed the idol. Now pouring 98 pots of water was done.
He regretted that we've never seen any sign of royalty yet.
Started losing his patience. He thinks that already 99 pots of water anointing were done, why it is not showing any result? Finally, he brought the 100th pot of water poured on lord venkateshwara (as he lost his patience) he dropped the pot on the Idol and said it was a 100thpot of water. Immediately, Lord Venkateshwara, appeared in front of him and said Bhakta!
SEE ALSO: Beware Of Negative Things And Thoughts To Live Happiest Life
You cheered at the anointing hundred pots of water; however, you lost your patience, and dropped the 100th pot of water on top of me was a great insult.
If you had faithfully anointed the 100th pot of water, I would have arranged for you to obtain the royal title.
As you lost your patience at the last moment, you have to take seven births as a donkey, as a sign of patience, and then once again anoint me with a hundred pots of water, then I will give you the royal title!
After saying that, lord disappeared.
Philosophy: The secret to success is patience. If a person does not have all the skills and endurance, it is difficult for him to succeed. Success is guaranteed when you behave patiently.