Maintaining a journal and writing down your ideas and opinions is one of the most effective resources that any productive person has. Holding a journal takes some brilliant ideas, a long list of to-dos, your hopes and expectations out of the back of your mind. But many executives don't have a newspaper because it feels like a waste of time. We already worry like we don't have enough time, but what they don't even have is journaling saves time.
Writing a journal helps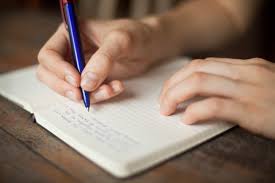 Reflect on and clarify your ideas and aims
As you write a few thoughts each day, your ideas about what is important, what is worthy of your life and your time will become clearer. You will automatically discover what you really want in life.
SEE ALSO: Mind-sets for keeping your positive energy Alive
Develop your vocabulary
A journal helps ideas become words, and it provides a nursery for words to grow into sentences and paragraphs, until finally they need a stage on which to express themselves.
Simplify your life
Writing down your values, noting your achievements and giving thanks for the joys of life will make you accepting of life's disappointments. Things become simpler when you write them down.
Strengthen your relationships
Keeping a journal makes you become aware of yourself and helps you express yourself more clearly. It will give you time as well as the words to express your feelings, it will help you understand and be patient with your loved ones' offences, and teach you to love genuinely.
SEE ALSO: Inspiring story – Positive thoughts do miracles in your life
Enrich you with amazing experiences
Writing about life adds meaning and power. Journal you daily activities – from dawn to dusk – your waking to a new day, going to school/college, in the classroom, playground, etc. write about the wonderful time you had together with friends and family members. A journal affirms you on the realities of life and enriches you with amazing experiences.
Mediation
Journalizing has been called a form of meditation. It has a similar power to quite the mind and focus your thoughts. It can anexiety, change your breathing and make you smile.
Empower you to succeed in life 
Thinking with pen and paper forces you to eliminate vague or confusing images and find precisely the right word, or the most powerful image to express yourself. Thus, keeping a journal will make you a better communicator and that can definitely make you successful in life.
You can add innovative features to journal to promote creative self-discovery. They can be poetic, artistic, or take many other forms. The future is in your hands and you create it on the pages of your journal.