Watch and get inspired today by these films focused on true stories! Start your year by watching the following best motivational movies. Everyone is beginning to come up with a New Year's Resolution, while others are wondering if it's really worth it because the last one didn't succeed to come up with a New Year's Resolution anymore. 
A secret to understanding and reaching your goals is to believe deeply with yourself and your capacity to attain them. The expression to live by is to conceive, believe and attain. The self-belief and inspiration, of course, must be balanced with perseverance and hard work . The true secret to success does not exist.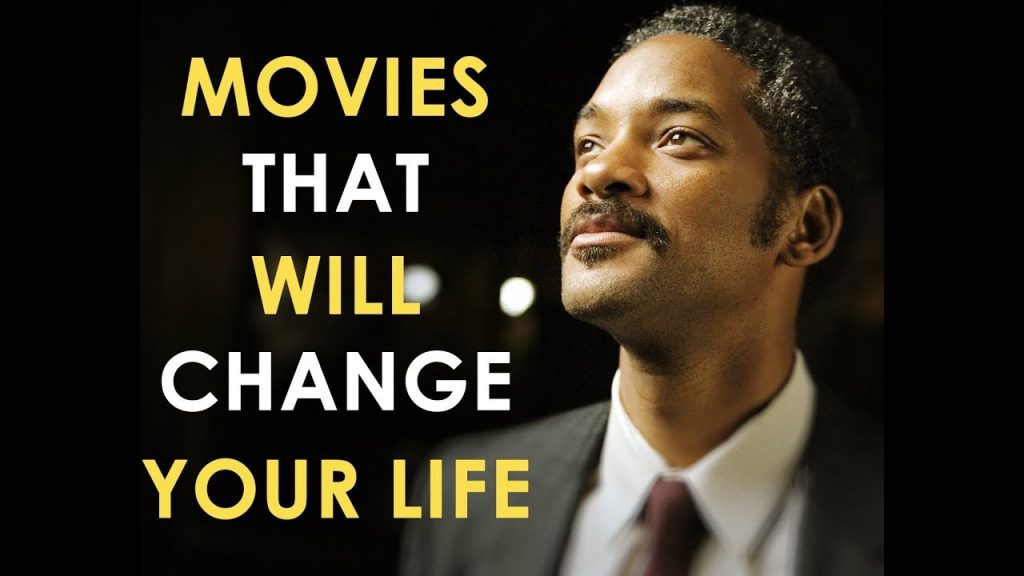 It was one of Will Smith's most memorable roles to date, considering the title of the film, where he starred as Christopher Gardner, a medical device salesman who later became an unpaid internal stockbroker trying to make ends meet for himself and his 5-year-old son Christopher Jr.
Smith was nominated for Best Actor at the Golden Globes later in the year. We recommend a box of tissues to go with your screening of The Pursuit of Happiness, a true tale of hardship and achievement.
SEE ALSO:Inspiring Story To Know The Power Of Will Power And Courage

Julia Roberts acted as Erin Brockovich in the real storey turned film released in 2000 as a single mother of 3 who landed a position in a law firm despite not having any professional background in law. Brockovich stumbles on a case that proves to be her big break through her curiosity and hard work. According to Brockovich (not Roberts) the film's reflection of the episodes of her life is 98 percent.
One of the earliest and most memorable starring roles of Dwayne Johnson was in the Gridiron Gang of 2006. Sean Porter, who works in a juvenile detention facility, forms a football team after a young kid from the detention centre was murdered during a gang shooting. A parole office storey. Via football, the team then finds the sense of friendship, family and discipline.
SEE ALSO: Know The Power Of Imagination To Make Your Future Better

The 2016 film starring Hugh Jackman & Taron Egerton follows the real story of the dream of Michael 'Eddie' Edwards to become an Olympian. Eddie has always wanted to participate in the Olympics since he was a little boy, trying out several different sports, but eventually finds his calling in Ski Jumping. Join Eddie through the struggles of being an Olympian and tribulations!

This American war movie directed by Angelina Jolie follows the story of an American long-distance runner Louie Zamperini who raced in the Summer Olympics in 1936 until his life took a 180o turn when he enlisted in the U.S. Army Air Corps in 1941. Things took another turn for the worse asthe fighter vessel he was flying was shot down and he was stranded on sea along with other members of his crew.
When he was eventually discovered, it was Japan's enemy troops who took them in as prisoners of war. Find out what Zamperini's life as an American prisoner of war in Japan was like.
An inspiring boxing film based on the true story of Vinny Pazienza, a retired Junior Middleweight World Champion who was involved in a horrific car accident shortly after winning the coveted belt and broke his neck. Doctors advised him that he would never be able to walk again, let alone fight.
An inspiring boxing film focused on the amazing true storey of Vinny Pazienza, a former Junior Middleweight World Champion who, shortly after winning the coveted belt, suffered a horrific car accident that saw him break his neck. Doctors advised him he would never be capable of walking again, let alone battle again.
The stubborn Pazienza went against the doctors' advice, and well, you're meant to watch the movie to find out the rest! 
SEE ALSO: Life Is All About Your choices
In this Oscar nominated film, Matt Damon plays the titular role of Will Hunting. Without the mention of this film, no list of inspiring movies is complete. Will Hunting is an MIT janitor who is a brilliant intellect in mathematics and chemistry. Robin Williams' Sean McGuire is Will's therapist who helps him find direction in his life and encourages him to reveal his secret abilities.
These motivational movies are bound to light the candle of inspiration within you, whether you are an athlete or a working professional, and hopefully spur you on to achieve greater heights in life.
Bear in mind that through watching motivational movies alone, inspiration can not be held alive and, no matter how cliché it sounds, motivation must come from inside. Consider the steps: conceive, believe, accomplish. Your year will be 2021!