Google continues to expand its Google maps street view coverage into more interesting places like for The Arctic, Hawali, Zoos … Google has included Grand Canyon in the list of its street view buoyed locations in Google maps. To create this new street view experience Google took 9,500 panoramas of the Grand Canyon that includes more than 75 miles of trails and surrounding thoroughfares.
It's really a feast to your eyes, to expand its Google maps street view, the Google maps crew walked through the canyon carrying the Android-operated, 40 pound trekker backpacks, a 15 lens camera system that took the images.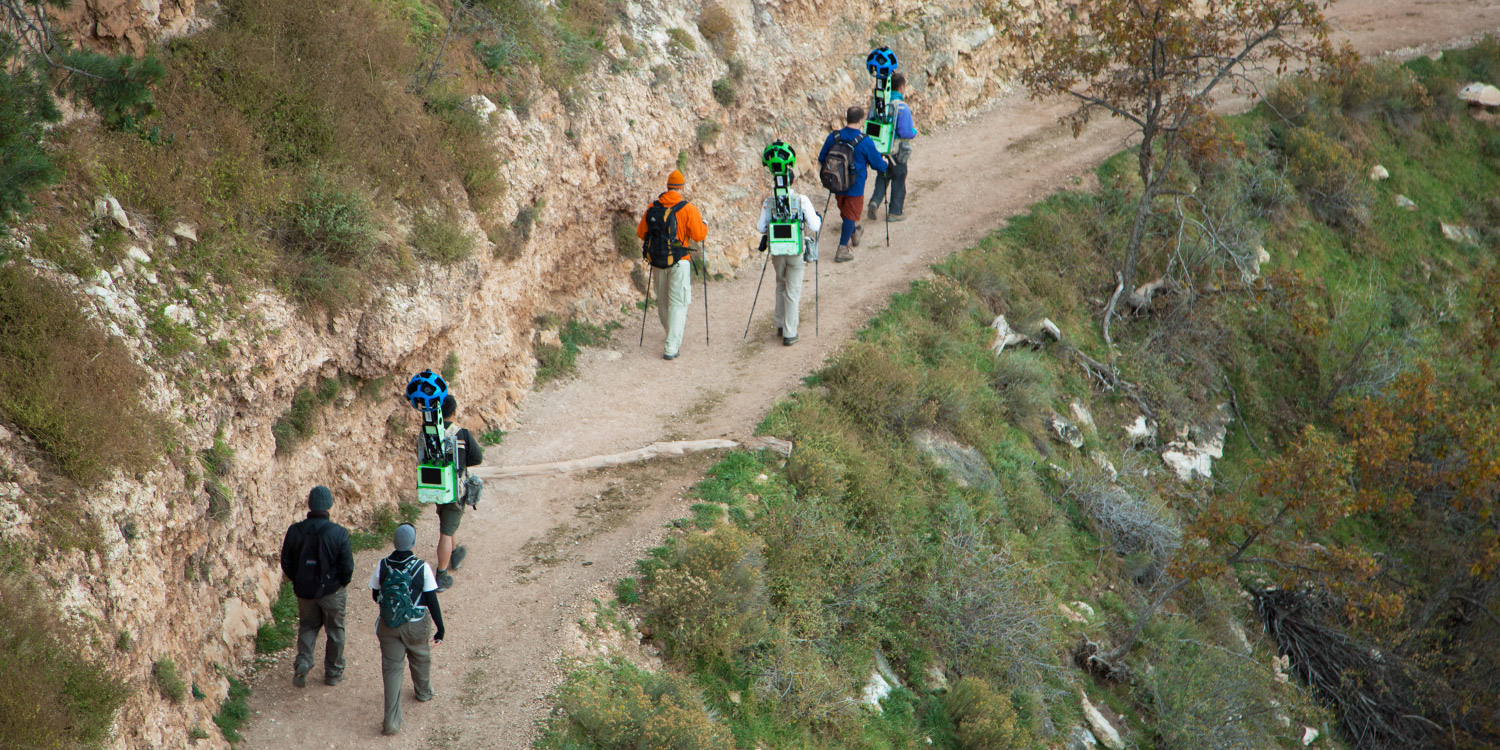 SEE ALSO: Google Maps Team Treks Craggy Treads of Grand Canyon for Pictures
Take a walk down the narrow ridges and steep exposed trails of the Grand Canyon provide the flawless terrain for our newest camera system. The place includes Bright Angel Trail, South Kaibab Trail, the meteor crater and other famous locations.  From Kaibab trail two hour journey to meteor crater, a click of mouse will transport you to the rim of this otherworldly site.
The Trekker – operator controls through an Android phone and mechanically gathers photos as he walks – enables the collection of high quality imaginary from places that are accessible on foot.
Watch Street View Trekker Video Here