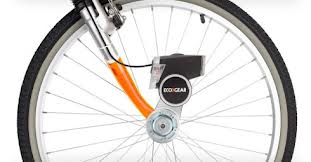 EcoXFear's EcoXPower is a three-in-one device that attaches to a bike. THIS BIKE ATTACHMENT utilizes the pedal power to light up a bikes headlamp, tail light simultaneously it charges the smart phone too.  This bike attachment accessory locked on to the center of the bike's front wheel with a universal mount. When a rider cycles, electricity will start generating instantly.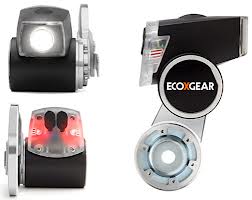 SEE ALSO: 3D Goggles Epson Moverio BT-100
EcoXPower device charges a smartphone or GPS device via USB adapter cable mounted to a water-resistant. Touch screen friendly case which rests on the handle bars. A rider who wants to follow a direction or to map their stats can simply guide themselves during the ride- without exhausting their battery. The EcoXPower device is available online through the EcoXGear store for $99.99.
This article originally published at PSFK