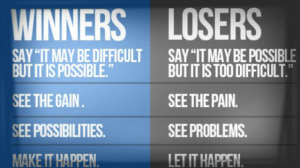 Courage is taking those first steps to your dream even if you can't see the path ahead.
Don't give up just because of what someone said. Use that as motivation to push harder.
To be a great champion you must believe you are the best. If you are not, pretend you are.
Greatness is not marked by perfection, but the ability to constantly overcome adversity and failure.
It's not about perfect. It's about effort. And when you bring that effort every single day, that's where transformation happens. That's how change occurs. Keep going. Remember why you started.
Strength doesn't come from what you can do. It comes from overcoming the things you once thought you couldn't.
I never tried to hide. The fact that my only goal is to be the best.
We all have dreams. But in order to make dreams come into reality, it takes an awful lot of determination, dedication, self-discipline and effort.
You can't put a limit on anything. The more you dream, the farther you get.
The pain you feel today will be the strength you feel tomorrow.
An athlete cannot run with money in his pockets. He must run with hope in his heart and dreams in his head.
There is no glory in training. But without training, there is no glory.
If something stands between you and your success – move it. Never be denied.
There may be people that have more talent than you but there's no excuse for anyone to work harder than you do.
You are the only one who can make the difference whatever your dream is go for it.
Each of us has a fire in our hearts for something. It's our goal in life to find it and keep it lit.
My attitude is that if you push me towards a weakness, I will turn that weakness into a strength.
If you can believe it. The mind can achieve it.
If it is important to you, you will find a way. If not you will fin excuse.
Today I will do what others won't, so tomorrow I can do what other can't.