Indra Nooyi who is now 62-year-old has been a role model for all women entrepreneurs throughout the world, persons from other arenas and all ages can also pull a esteemed life lessons from her management style and decision-making. Lets take the advice of Indra Nooyi via her quotes.
The recent report says that The President Donald Trump run US government has selected Indra Nooyi – ex PepsiCo CEO (chief executive officer) as an aspirant for the position of new World Bank president.
Following are some best quotes from Indra Nooyi
Indra Nooyi quotes
Leadership is hard to define and good leadership even harder. But if you can get people to follow you to the ends of the earth, you are a great leader.
A leader must have the courage and confidence to stand up and defend his/ her ideas.
Effective communication is the key to success. Clarity and conciseness are critical for effective communication. I urge you to read speeches of great leaders like Abraham Lincoln or John F Kennedy to see how they were able inspire people.
As a leader, I am tough on myself and I raise the standard for everybody; however, I am very caring because I want people to excel at what they are doing so that they can aspire to be me in the future.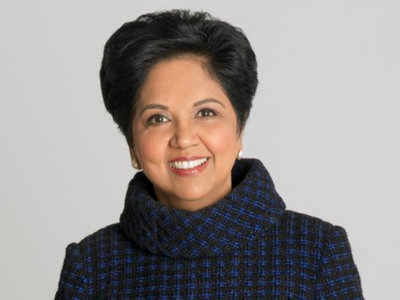 Every year in consulting is like three years in the corporate world because you have multiple clients, multiple issues – you grow so much.
SEE ALSO: Success Story of Indra Nooyi
Anything that's done to address unemployment in terms of massive stimulus spending is going to exacerbate deficits. And anything that's done to address deficits in the short-term is going to exacerbate unemployment.
I pick up the details that drive the organization insane. But sweating the details is more important than anything else.
I'm very honest – brutally honest. I always look atthings from their point of view as well as mine. And I know when to walk away.
I've been around the bend in corporations.
Just because you are CEO, don't think you have landed. You must continually increase your learning, the way you think, and the way you approach the organization. I've never forgotten that.
PepsiCo did not have a woman in the senior ranks, nor a foreign-born person who was willing to think differently.
SEE ALSO: Sergy Brin Quotes
The distance between number one and number two is always a constant. If you want to improve the organization, you have to improve yourself and the organization gets pulled up with you. That is a big lesson. I cannot just expect the organization to improve if I don't improve myself and lift the organization, because that distance is a constant.
The one thing I have learned as a CEO is that leadership at various levels is vastly different. When I was leading a function or a business, there were certain demands and requirements to be a leader. As you move up the organization, the requirements for leading that organization don't grow vertically; they grow exponentially.
We are in a bit of a policy box and it's going to require us being willing to give up one of the two, which is it's okay to take on more deficits but let's put in some massive spending. Alternatively to say, 'we're going to go through structural unemployment for a while because we want to address deficits.'
When I was president of the company, I said, 'Okay, I can do this – piece of cake.' Then when you are the CEO, the responsibilities multiply enormously because you worry about everything.