Start your day by reading a powerful motivational slogans, it helps to boost your day. It gives power to get us through a bad day or a week, and can even give us the bravery to pursue our goal or dream.
50 Powerful Motivational Slogans
Expect The Best And You Will Get It.

Work Hard In Silence, Let Success Make The Noise.

Difficult Roads Often Lead To Beautiful Roads.

Be The Best Version Of You.

Sweat Today And Smile Tomorrow.

You Can Have Results Or Excuses.

You Are Stronger Than You Think.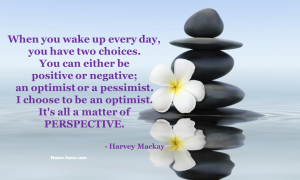 Our Thoughts Determine Our Reality.

Don't Stop Until You Are Proud.

Be Creative, Create Your Life, Create Every Day.

Your Speed Doesn't Matter, Forward Is Forward.

Success Doesn't Come To You, You Go To It.

Never Let Go Of Your Dreams.

Stay Positive, Work Hard And Make It Happen.

Dream Don't Work Unless You Do.

If You Can Dream It, You Can Achieve It.

Don't Tell People Your Dreams, Show Them.

Believe In Yourself And You Will Be Unstoppable.

Life Is One Time Offer, Use It Well.

Success Is The Best Revenge.

Let Life Surprise You.

Have Faith And Believe In Yourself.

Success Comes In Cans, Not Cants.

Stop Waiting For Things To Happen, Go Out And Make Them Happen.

All Things Are Possible.

A Negative Mind Will Never Give You A Positive Life.

Nothing Worth Having Comes Easy.

You Will Get There, Just Keep Going.

Keep Calm And Expect The Best Results.

A Little Progress Each Day, Adds Up To Big Results.

Old Ways Won't Open New Door.

Some Wish For It, We Work For It.

Life's Short, Don't Be Lazy.

Believe In Your Dream.

Think Big, Get Big.

Dream Big, Set Goals, Take Action.

Winners Never Quit, Quitters Never Win.

Do It Because They Said You Couldn't.

Think Big, Get Big.

Believe In God.

You Will Succeed, Just Keep Going.

You Only Fail When You Stop Trying.

Nothing Great Ever Come That Easy.

You Are Going To Be Great! Keep Going.

Only Resource Required To Achieve Is WILL.

You Are Creator Of Your Own Destiny.

Do It With Passion Or Not At All.

Stay Focused And Never Giveup.

Pain Is Temporary, Quitting Lasts Forever.

Be A Warrior Not A Worrier.

Stand Up, Be The One.

Stop Wishing, Start Doing.